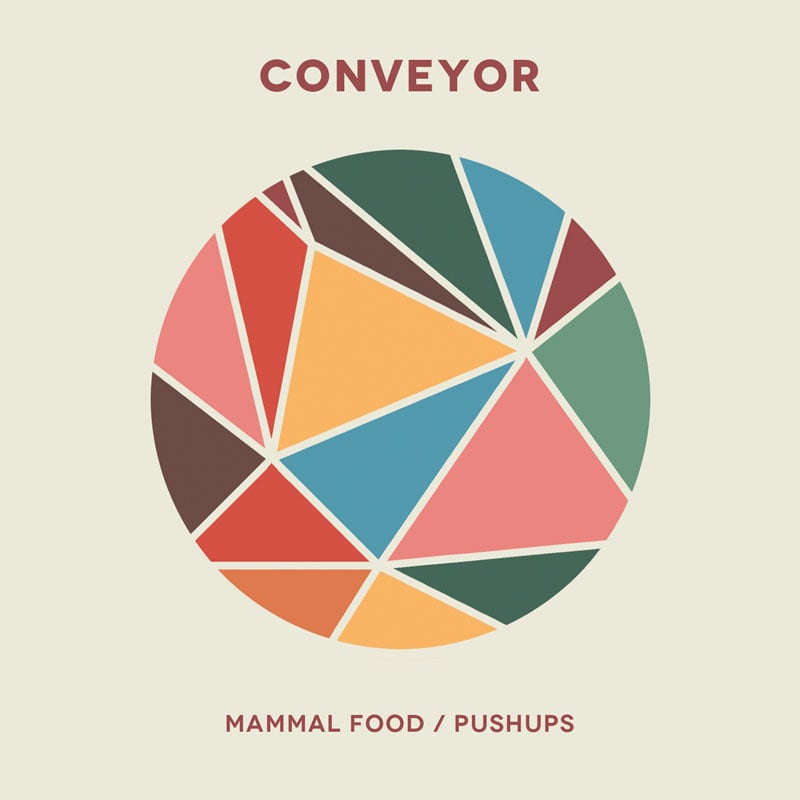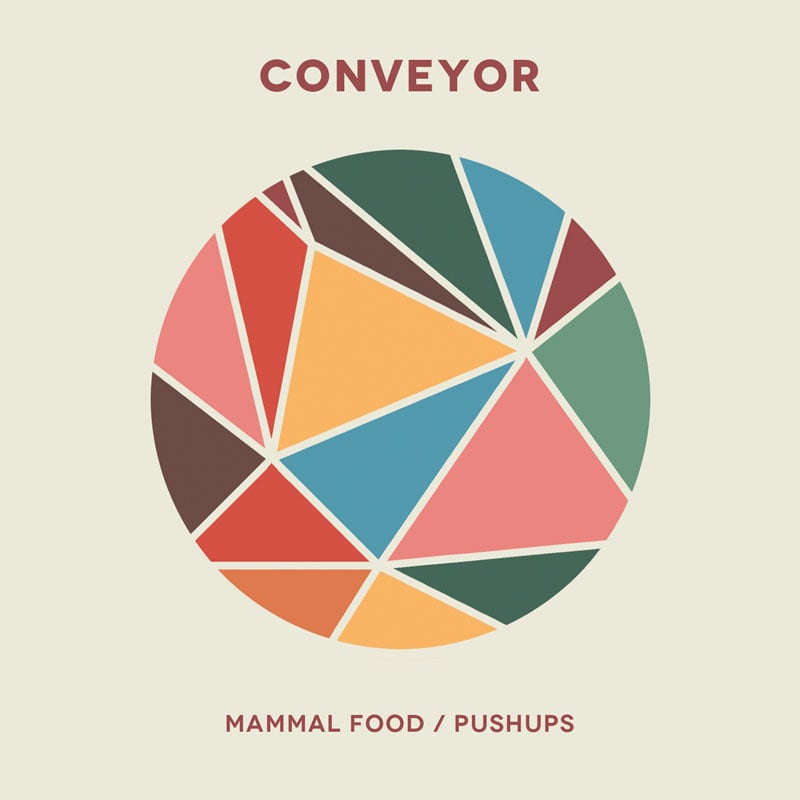 Conveyor - Mammal Food / Pushups 7"
by Conveyor
$5.99
Format: 7" Gold Vinyl
Run: 250
Release Date: December 10, 2013
And so, notwithstanding a significant amount of work put toward the follow-up long-player to 2012's Conveyor, here are two new songs that stand unequivocally alone. The songs appeared concomitantly during writing sessions for a full-length record. They are brusque, physical - violent and sexual id-based reactions to a surplus of structured, adaptive thought. The implication is that of a psychosexual totality that gurgles, inchoate and unrestrained, inviolate, despite and in spite of, and in stark relief against the forthcoming Conveyor full-length, due in 2014.
This release marks the first entry in an ongoing 7" series titled GOLD, where Gold Robot presents a limited pressing on gold vinyl featuring minimalist packaging and a common visual thread. These records will only be available through the band and directly from the label. We love the 7" format and its history, so we'd like to continue nodding at our predecessors by creating an artifact that fits comfortably in the short-player lineage. (MORE)