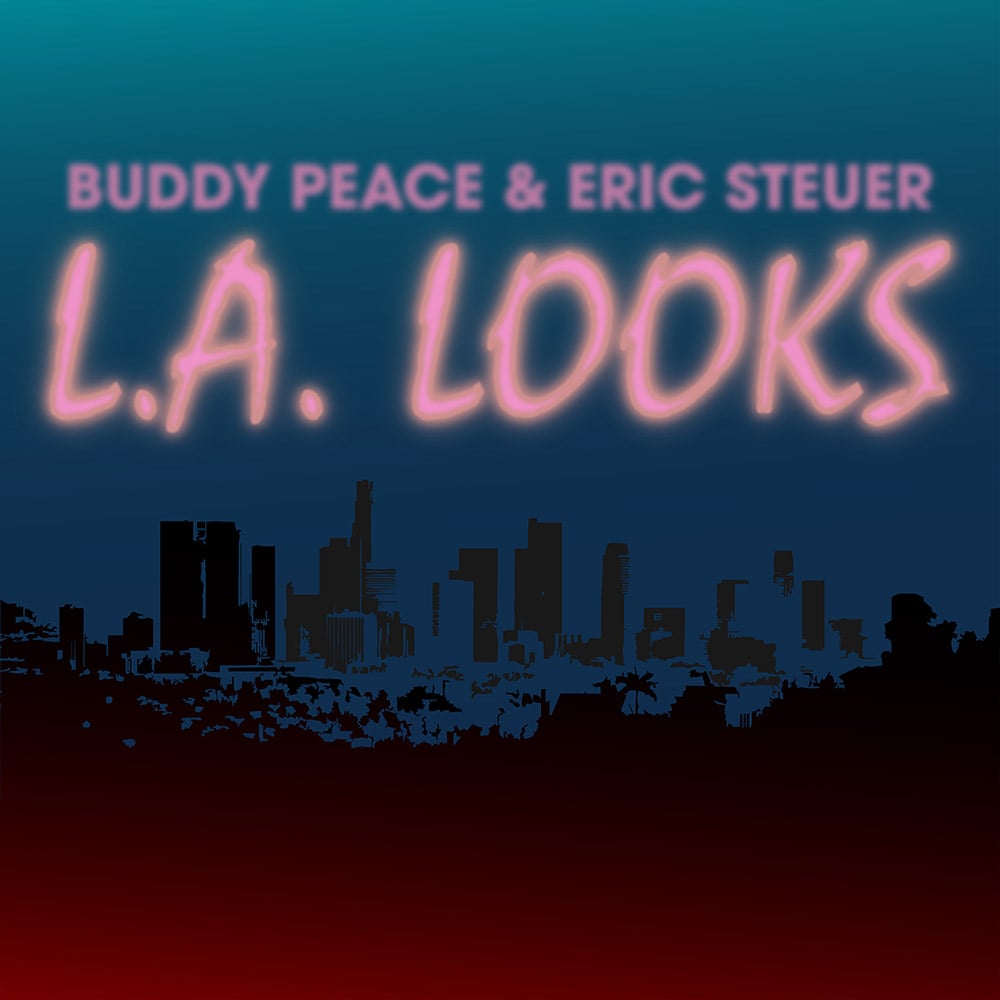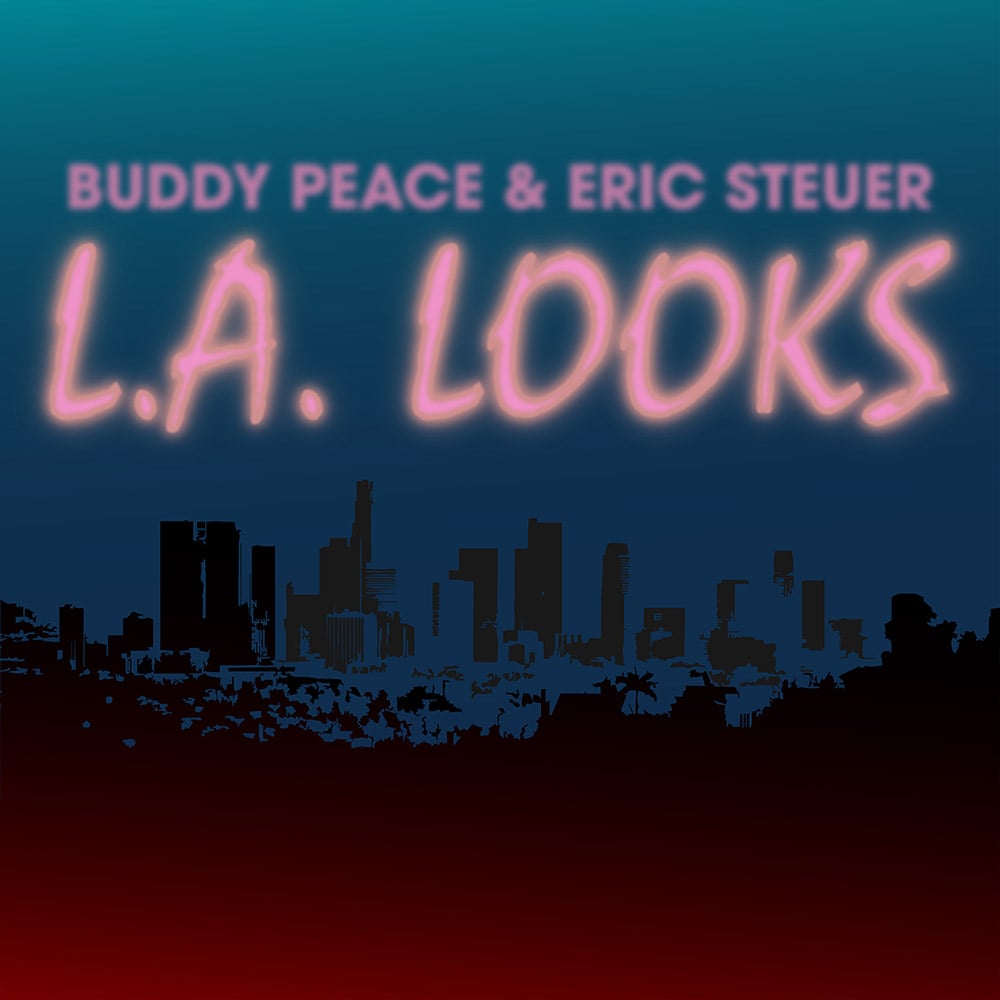 Buddy Peace & Eric Steuer - L.A. Looks 7"
by Buddy Peace and Eric Steuer
$5.99 / Sold Out
Format: 7" Vinyl (High Quality Stereo Lathe Cut)
Run: 100 (Black Vinyl, Hand Numbered)
Physical Release Date: December 7, 2018
The "L.A. Looks" 7inch single marks the first collaboration between London-bred turntablist/producer Buddy Peace (Sage Francis, B Dolan, Buck 65) and Bay Area rapper/singer Eric Steuer (Meanest Man Contest, Dos Feeliz, Not the 1s). The record's b-side features a remix by bangloud of Virginia's RBLE crew (DRAM, Sunny & Gabe).
London-bred producer and turntablist extraordinaire Buddy Peace made his mark DJing and crafting beats for Sage Francis, B Dolan, and Buck 65. His tracks and mixes have been released by some of the most adventurous labels in hip-hop, including Warp, Strange Famous, and Lex Records. Meanwhile, his slew of high-concept remix and cover song projects (8-bit Tom Waits reinterpretations, a beat tape based on samples from the Moonlight score, Wu-Tang classics recreated on children's instruments) have earned him fans around the world.
Bay Area rapper, singer, and producer Eric Steuer is a member of the groups Meanest Man Contest, Dos Feeliz, and Not the 1s. He's remixed tracks for the likes of Daedelus, Roman Ruins, and Monster Rally; and he's collaborated as a vocalist with producers including Populous, Débruit, and Café Ale.