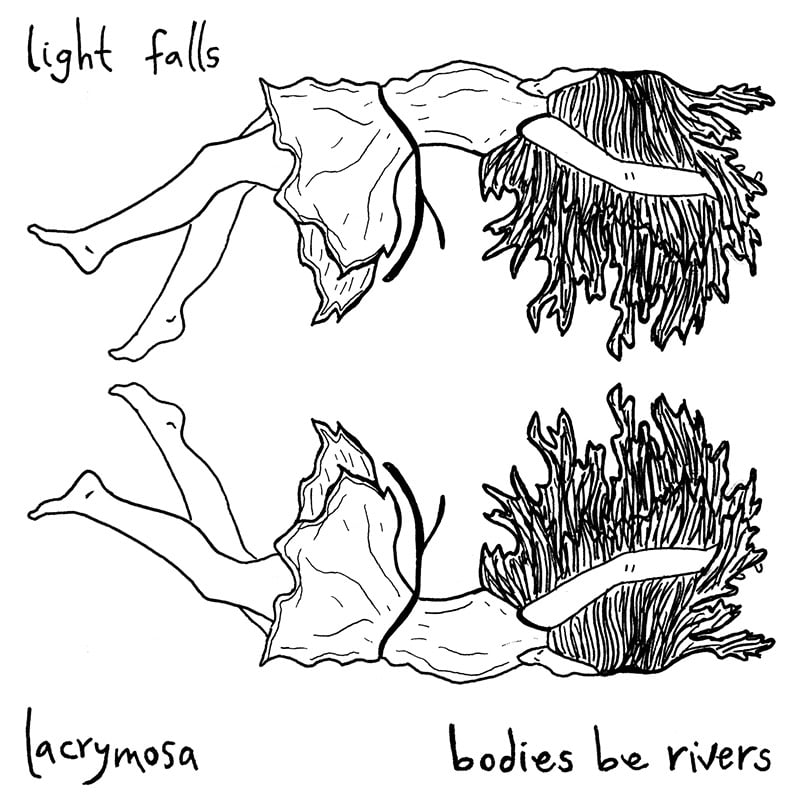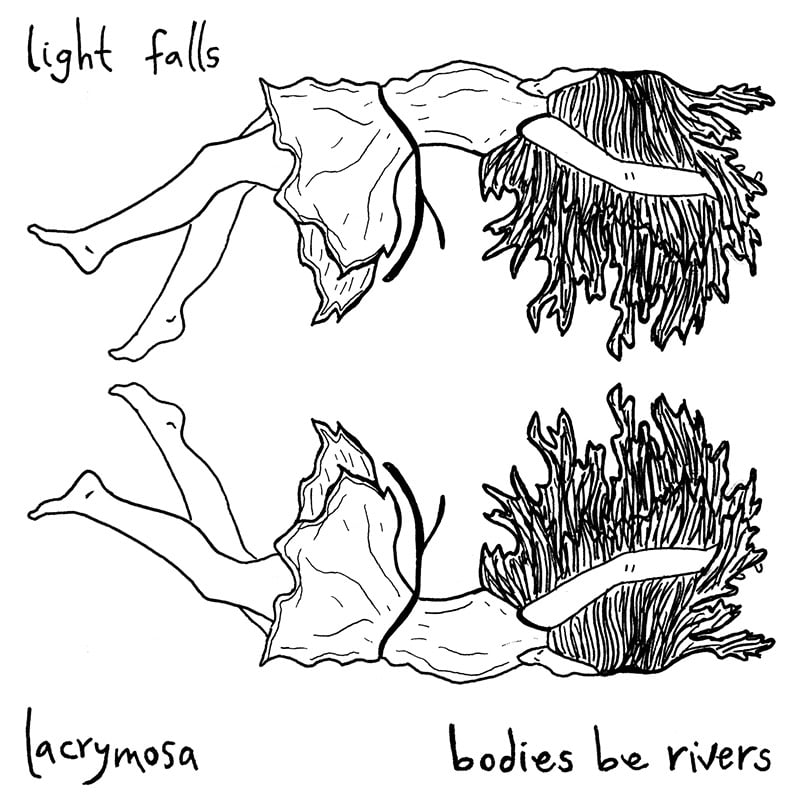 Bodies Be Rivers / Lacrymosa - Light Falls 7"
by Bodies Be Rivers and Lacrymosa
$5.99
Format: 7" Vinyl
Run: 300 (Classic Black)
Release Date: August 26, 2016
Brooklyn-based indie-pop outfit Bodies Be Rivers and dreamy, elegiac pianist/singer Lacrymosa have teamed up on a brand new collaborative split 7" titled Light Falls. For the project, each band contributed original material and then chose to perform on each other's tracks, resulting in a sonically cohesive work.
The Light Falls 7" features Bodies Be Rivers' "Making Plans" and Lacrymosa's "Quiet Weather". In addition to the vinyl release, a full EP will be available digitally with two additional songs, "Lit (prelude)" and "Intimate Distance" — one by each artist. While conceiving this project, both bands drew inspiration from a passage in Annie Dillard's nonfiction book, Pilgrim at Tinker Creek: "… a great deal of light falls on everything. If we are blinded by darkness, we are also blinded by light." As a record, the subject matter explores the symbolic nature of light. Both artists explore light's vitality in illuminating truth while also acknowledging the painfully harsh reality it can create when directly shining on a situation.